The Revolution is HERE!
Telemedicine is the distant cure and health assessment of patients over telecommunications and e- technologies. This includes teleconferencing, document-sharing, and mobile technology to provide medical access to those who are lacking it because of cost or long-distance issues. It permits health care providers to check, analyze, and provide treatment to patients without the need for an in-person visit.
Nowadays, procedural telemedicine is used in various medical fields including cardiology, dermatology, and behavioural health. It is acting as a way to provide health care services to areas underserved by doctors or hospitals. It also assists with faster diagnosis and significantly reduces the cost of treating health conditions such as diabetes, hypertension, mental health treatment, and sleep apnea.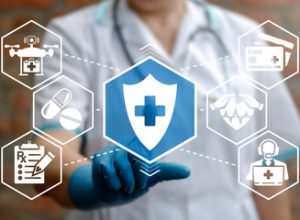 10 Ways Telemedicine Is Transforming The Healthcare World
1. Better monitoring of severe health conditions
One of the strongest advantages of telemedicine is that patients that are suffering from some severe disease such as heart or mental issues can be kept under control when need a quick medical service. Technology has brought patients and doctors much closer than ever as they can be in touch anytime and discuss the treatment. It is much easier to build a healthier lifestyle when you have a doctor at your side like this. This is another way telemedicine is driving down healthcare cost.
2. Management of chronic conditions
The concept of self-management of medical conditions is now possible through telemedicine. This can be helpful for various long-term chronic conditions such as hypertension and other digestive diseases. Utilization of telemedicine for patient management reduces the number of inpatient and ER visits that they need to make.
3.      Diagnosis and treatment of stroke
The faster rate at which a stroke patient gets treatment, the more the chance of survival. Fortunately, this is exactly what telemedicine makes possible. Sometimes, emergency room doctors don't always have the expertise to handle such conditions, and also rural or small hospitals don't have neurologists on call.
4. Offering medical services to children much easier
Children aren't too energized when it comes to going to the doctor. Also, children are difficult to carry, especially when they are ill. Telemedicine can be a fun and relaxed way for parents to get their children checked. There are few cases when children suffer from various traumas, so instead of taking them to hospitals, it is preferred to keep them at home and treat with delicacy.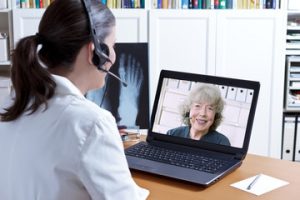 5.      ICU Monitoring
Telemedicine technology provides great support within the ICU. This is another way telemedicine is changing healthcare IT. Its main function is to help doctors and nurses to maintain their focus in between the countless distractions that arise in a hospital. The "tele-ICU" is called as the second set of eyes for physicians and nurses who need to treat several patients at once. The tele-ICU has the same access to patient data which include lab results, vital signs, and doctor's notes as well. This process uses digital cameras to perform assessments and confer with physicians. The remote doctors don't face the same distractions as those in the hospital; therefore, they can more closely monitor a patient's condition and progress, and can also suggest required treatments.
6. Post-discharge rehabilitation
This technology is now helping discharged patients at home. When patients are discharged from the surgery, the ER, or the ICU, they undergo their rehabilitation at home. The primary use of telemedicine in this situation is allowing patients to participate in online education groups. Also, patients recovering from stroke or neurological disease find it difficult to travel to a health care centre in any case whether they are living in urban or rural areas. Through this technology, you can conduct a cognitive or psychiatric evaluation.
7. Reduction of heart disease risks
Cardiovascular diseases are one of the primary cause of death all around the world. Though people are working with doctors, who are helping them in the areas of losing weight, quitting smoking, and so on, but making frequent visits to doctors can be difficult. So, telemedicine technology is the answer to this problem as it makes the process hassle-free. Patients are getting treatment online and finding it much more convenient and efficient than a typical office visit with the doctor.
8.      Diabetes Monitoring
Diabetes patients reap a great benefit from telemedicine. It becomes easier to track a patient's calorie intake, monitor medication, and log workouts with the help of telemedicine technology. And, also physician's interaction with a patient must boost self-efficacy or belief that the patient can improve glycemic control.
9.  Dermatology Consultations
Dermatology is one of the many areas of medicine that embraces telemedicine. It uses store-and-forward telemedicine technology. You can share images of skin related problem with dermatologist along with the history. This saves patients the problem of constant referrals from one specialist to another.
10.  Increase interest in healthcare in rural areas
Usually, people that live in the cities find it challenging to visit the doctor's office, then the person living in rural areas do it even rarer than this, due to travelling issues. So, telemedicine is an easy way to stay in touch with both patients and doctors than the traditional office visits. Indeed, it is such a great way telmedicine is reducing healthcare costs and changing healthcare. Time and money both are saved this way as a doctor can talk with more patients during a day and use his resources in a much better way.
Increasing healthcare expenses and the demand for better care are driving many facilities to discover the benefits of telemedicine. Telemedicine improves healthcare services in many ways and has made healthcare easier for practitioners and their patients.
Author Bio:
Stephen Cooper is a rising name in the telemedicine and telehealth industry. He loves to read, travel, and write informative blogs that benefit telehealth across the globe. He has written some really constructive posts regarding telehealth and telemedicine services that are providing video consultations worldwide. You can follow his work online!