A chronic disease or condition is a health condition or disease that is persistent or has long-lasting effects on the body. The term chronic disease is also defined by the U.S. National Center for Health Statistics as when the course of the disease lasts for more than three months.
It is possible that you might come from a family with a history of certain chronic disease. But you can take steps to prevent these conditions and maintain good health for many years. Several medical studies have shown the best ways to prevent chronic diseases. These ways will be discussed in this article. However, before we go on, let us look at a few examples of chronic diseases.
Some examples of chronic diseases include:
Alzheimer's Disease and other Dementias
Arthritis
Ischemic stroke
Asthma
Cancer
Chronic Obstructive Pulmonary Disease (COPD)P
Cystic Fibrosis
Diabetes
Eating Disorders
Cardiovascular Diseases
Oral Health
Coronary Artery Disease (CAD)
Osteoporosis
Obesity.
How To Avoid Getting Chronic Diseases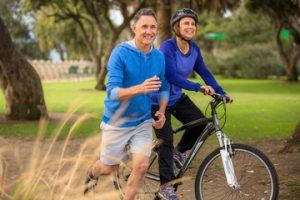 1. Eat Healthy Foods Always
Many people do not eat healthy foods. They survive on junk and processed foods. They feel that eating healthily is very expensive and difficult to implement. The simple truth is that no diet has to be perfect, so you should work hard to consume mainly nutritious, lean foods as much as possible. Make sure you incorporate healthy fruits, vegetables and drink plenty of water. If you want your diet to be healthy, it should include foods like:
Fresh vegetables and fruits
Lean meats like poultry
Fish
Nuts
Beans
Whole grains
Healthy fats like olive oil or avocados
When you strive to fill your plate with these healthy foods, you will rarely have space left to eat sugary or processed foods that can increase your risk of getting a chronic disease.
2. Stay Active
The health benefits of exercising cannot be overemphasized. You don't need to run for numerous hours to actively engage yourself physically. Walking for about 180 minutes each week can help your body stay active. Exercising your body reduces the risk of getting chronic diseases.
Even by just walking in short 10-minute intervals, you will get to keep your body active and see the health benefits.
For extra health benefits from exercising, incorporate resistance training to build strong muscles and bones.
3. Maintain a Low Blood Pressure
One of the common signs of chronic diseases is high blood pressure.
High blood pressure (hypertension) can significantly damage your heart and your kidneys. If possible, make sure to check your blood pressure at least three times a month. There maybe some ways you are unknowingly increasing your blood pressure. Find them out and try to reduce your blood pressure levels.
If you are hypertensive, take blood pressure medications as your doctor recommends.
4. Sleep Adequately
Getting adequate sleep may play a bigger role in your health than you think. People who deprived themselves of sleep tend to have higher levels of stress, higher blood pressure, higher blood sugar, and very poor metabolism. These are all the side effects of sleep deprivation.
All these will definitely lead to getting a chronic disease. Try to prevent them by giving your body, proper rest and sleeps. Strive for getting at least 7 – 8 hours of sleep daily, because sleep helps your body work well.
5. Keep a Healthy Weight
If you already have a healthy weight, then aim at maintaining that weight through proper dieting and regular exercise. On the other hand, if you weigh a few extra pounds, work with your physician of a fitness professional to find ways to lose weight that work for you.
Everyone is different, and no single weight loss plan works for everyone. Keep trying to find a weight loss plan that's right for you and your lifestyle.
A lot of people with very high BMI are at risk of developing chronic diseases. The recommended weight for most people should be within the BMI range of 18.5 to 25.0, and preferably less than 23. Knowing this should motivate you to lose weight and live a healthier life today.
6. Avoid smoking and Tobacco use
Smoking has numerous adverse effects on your health. It increases your risk of getting a heart attack, a stroke, lung cancer, and many other chronic illnesses. If you need help with quitting smoking, speak to your physician. Your physician can help you find a support group and give you effective medicines that might help you quit smoking.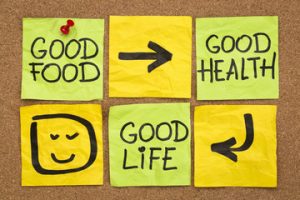 Remember, your doctor is your partner in healthy living. If you have any questions about preventing or managing chronic disease, always ask your physician for help.